We are now open with revised opening hours
Mobile Auto Locksmith
Fob Repair Glasgow
---
Replacement Car Keys
The Car Key Centre in Glasgow for replacement keys for cars and trucks. Whether your problem is broken, stolen or lost car keys, or you just need a spare, Glasgow's Car Key Centre will get you back into your vehicle and on the road. We can also repair transponder key problems and ECU programming issues. Contact us with an unusual car key problem, we're sure we'll be able to help. General public and motor trade enquiries welcome.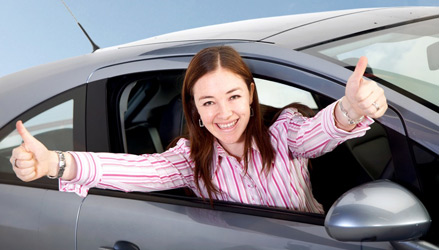 Mobile Vehicle Locksmith
Our mobile vehicle locksmith offer speedy roadside assistance for lost and broken car keys. We have extensive experience with Vehicle entry, cutting new car keys and transponder key programming If you require emergency assistance our fully trained and experienced car locksmith will have you back on the road in no time.
Vehicle security is constantly improving meaning modern day cars are much securer than they would have been 10 years ago. Whilst this is great news for car owners it can spell bad news for motorists that lose their keys. Waiting for main dealers to replace keys can be time consuming and costly. For this reason we have invested heavily in specialist decoding machinery that enables us to cut and program new keys for the majority of cars at the roadside saving you on recovery charges to get your car to the main dealer.
We will have your car open and replacement keys made in the shortest possible time, with no damage to your vehicle.
See a common list of vehicle types we offer replacement car keys for. If your make of vehicle is not listed we can still help so please call for more details.
Examples of where we can help you
My car has a broken key in the lock
My keys have been lost/stolen and I need to get the car running & home
I have my keys locked in the car
My bag was stolen with the car keys in and I need new keys
I bought my car from a dealership/auction and have no keys
I have been told that only a main dealer can cut and programme the keys
I have lost my remote and need a new one
Choosing 'Car Key Centre' engineers ensures that you will receive a 1st class service at YOUR vehicle without the need of getting the vehicle towed to a main dealer.
Please note that proof of ownership will be required before any work can be carried out by the auto service van.
Contact The Car Key Centre
The Renault service centre quoted me £250 excluding vat and a 10 day wait just to add insult to injury! Then after a friend recommended The Car Key Centre I had it fixed within 10 minutes and for only £45!!! Bonus that the staff were knowledgeable, friendly and efficient. I will certainly be recommending your business to my friends and other businesses. Thanks again.
Amanda Mulholland
Great service. Guys came out the next day and made me a new key for a VW Passat, all done in half an hour on my doorstep! Highly recommended. (Dealership wanted much more money, car would have had to be recovered and delivered to them, and may have taken 2 weeks for a key
David Williamson
Big thanks to all at The Car Key Centre.....you guys are the best! Our business van is back up and running thanks to your quick response to fix our van key!! Highly recommend you guys to everyone ...great knowledge, price and friendly service! Wouldn't go anyway else. Highly recommend this company.
Claire Forey